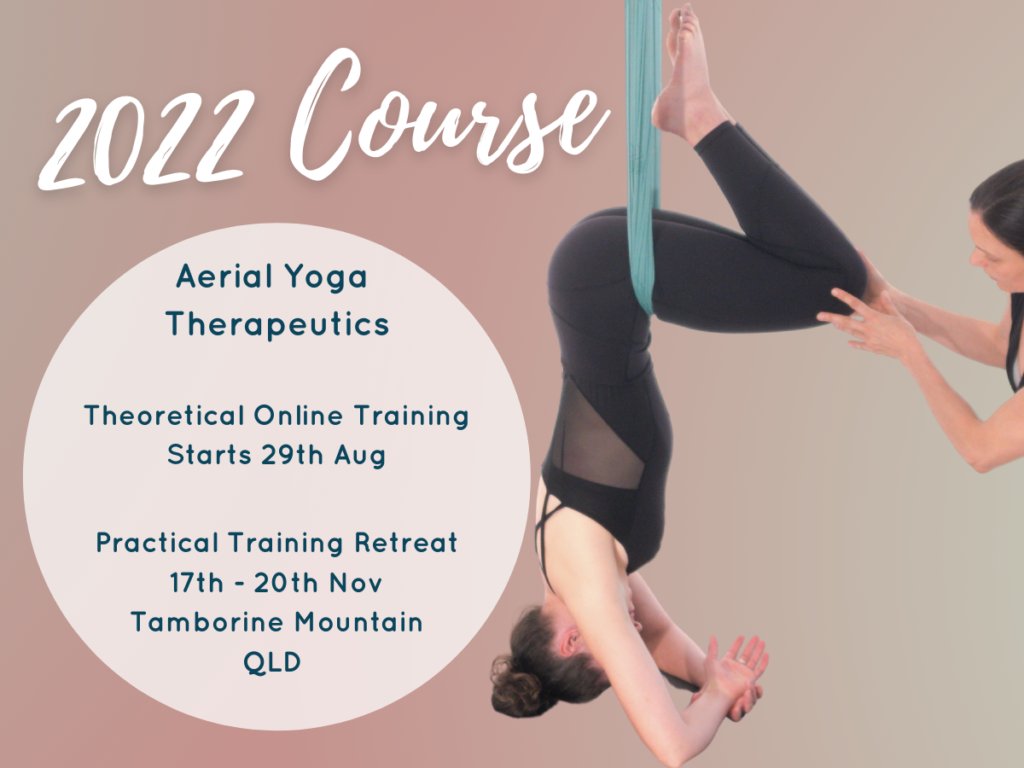 Unlock the Aerial Hammock's Therapeutic Potential With Aerial Therapeutics
This course is held only once a year, Plan your learning journey now!
Learn how to harness and apply the key benefits
of the aerial hammock for special populations
Over four months, begining from August 29th 2022 you will delve into the online theory of therapeutic
applications of aerial yoga supported with a twice-monthly
2hr live-streamed practical session and Q&A with lead facilitators of the course.
In the final month of the course, we will meet for a four-day practical training from November 17 - 21st
2022. You may choose to attend via live-stream from the comfort of your own home or studio, or
attend in person with a retreat-style experience of learning in Tamborine Mountain where you
can fully immerse yourself without any other distractions!
This course requires a preliminary course pre-requisite
which is also offered in a course bundle.
What to see a little more on one of the subjects of this course?
Take a sneak peek at one of our therapeutics theory lessons here or check out the course outline below: